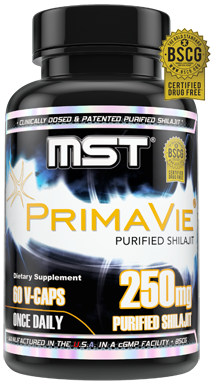 Product Details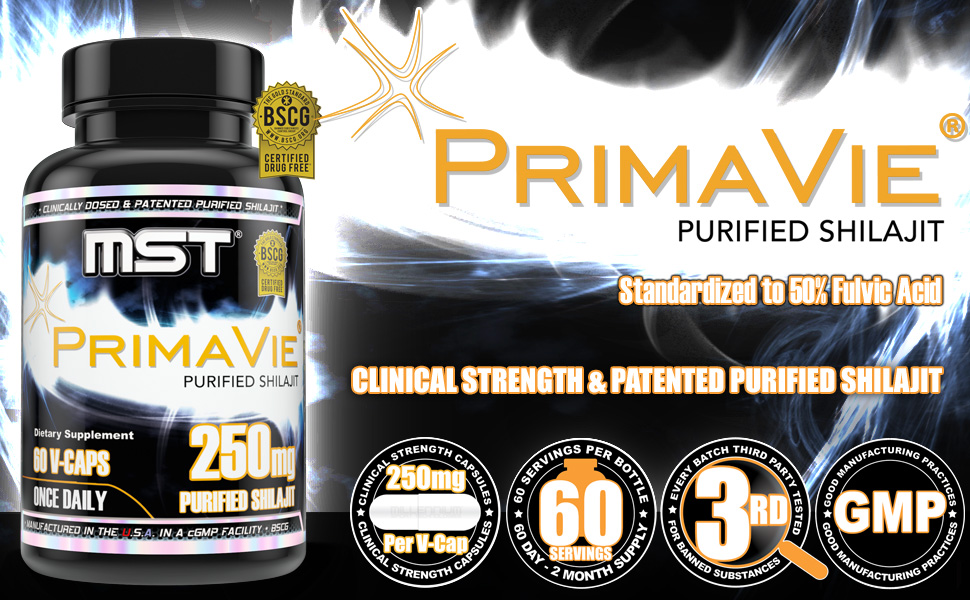 PrimaVie®
CLINICAL STRENGTH & PATENTED PURIFIED SHILAJIT STANDARDIZED TO A MINIMUM 50% FULVIC ACID
Clinical Strength (250mg) In Every Vegetable Capsule
Always cGMP Manufactured
Authentic & Licensed Natreon® PrimaVie®
Third Party Tested For Banned Substances
Certified Drug Free By The BSCG
Overview Of MST® PrimaVie® Shilajit Capsules
PrimaVie® is a high quality, clinically studied, Purified Shilajit from the Himalayas, containing dibenzo-α-pyrones (DBPs), DBP-Chromoproteins (DCP), Fulvic Acid (50%) and over 40 different minerals. Its' history of use goes back to The Indus Valley Civilization, 3,000 B.C., where British archaeologists have found evidence of use of Shilajit, which is considered the greatest rasayana in Ayurveda.  PrimaVie®   is an ideal anti-aging product.
Natreon PrimaVie® Shilajit Health Benefits
Mitochondrial energy booster*
Increases exercise endurance and overall fitness level*
Up-regulates steroidogenic genes*
Up-regulates genes for collagen synthesis*
Improves the bioavailability of CoQ10 (CoEnzyme Q10)*
Why is Natreon PrimaVie Unique & Distinct?
Stable in solution
Self-affirmed GRAS, Pre-DSHEA
Protected by multiple U.S. and international patents
MST uses only, authentic, licensed Natreon PrimaVie, (50% Fulvic Acid).
Suggested Use: As an adult dietary supplement, take one (1) vegetarian capsule daily.
All Natural, Gluten Free & Vegetarian Product! Every Batch Tested For Banned Substances and Certified Drug Free by the BSCG!
Warning: Do not take if you are under 18 years of age, Do not take if you are pregnant or nursing! Do not use if you are allergic to any ingredient in this product. Always consult your physician or healthcare provider prior to use, especially if you have any known or suspected medical condition(s) including, but not limited to high blood pressure (hypertension), diabetes, heart disease, renal disease, prostate disorders, hormone/endocrine disorders or any other physical or psychiatric condition, including bipolar disorder. Do not take without your healthcare provider's consent if you are currently taking any prescription, (OTC) over the counter medication or other herbal supplements. Do not take more than the recommended dose. Do not use if the inner safety seal is broken. Keep out of reach of children. Store in a cool, dry place with lid tightly closed.   
*These statements have not been evaluated by the Food and Drug Administration. This product is not intended to diagnose, treat, prevent or cure any disease.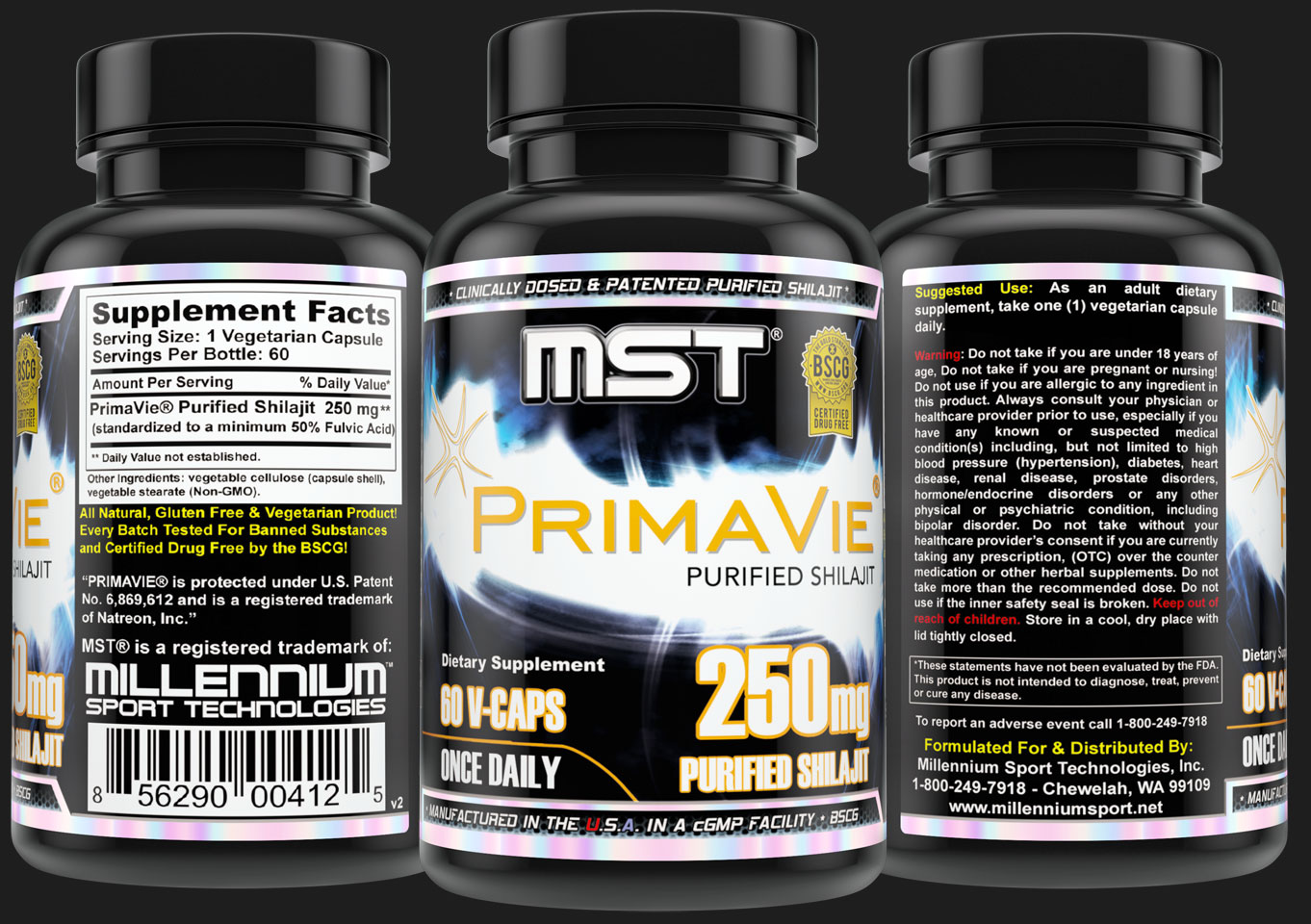 Product FAQ
Supplement Facts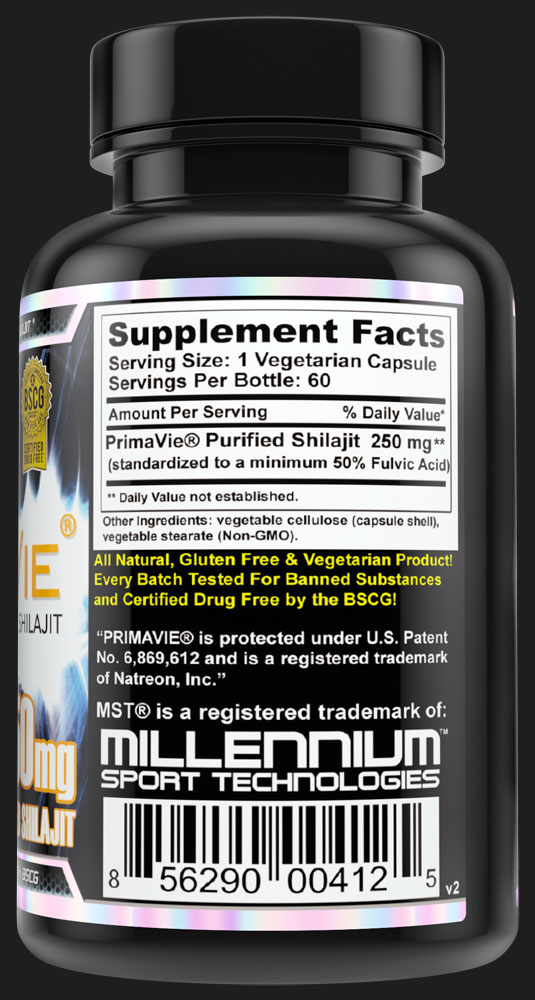 You might also like these...
Related Products