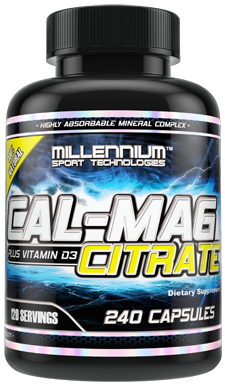 Product Details
Exercise along with a healthy diet or dietary supplements providing calcium help to maintain optimal bone density and may reduce the risk of osteoporosis later on in life. Studies show calcium is absorbed more efficiently when taken with magnesium and vitamin D3. Calcium and Magnesium also support the normal function of a healthy cardiovascular system and aid the body in maintaining optimal pH.*
Calcium Citrate and Magnesium Citrate are pre-acidified to aid in optimal absorption and assimilation and are especially effective for those who are using acid reducing medications or suffer from low stomach acid.*
* Highly Absorbable Mineral Forms*
* Supports Bone Health*
* Support Heart Health*
* Support Proper pH Levels*
* Enhanced with Natural Vitamin D3
* Tested Gluten Free
MST's Cal-Mag Citrate w/D3 is conveniently packaged in easy to swallow capsules and DOES NOT contain yeast, milk or dairy products, corn, gluten, soy, wax, artificial colors or  preservatives.
Made with pride in the U.S.A. Manufactured in a cGMP facility. Contains ZERO wheat, soy, sugar, starch, egg, milk, nuts, whey or salt. TESTED GLUTEN FREE! 100% satisfaction guaranteed! 
Suggested Use: As a dietary supplement take 2 (two) capsules 2-3 times daily with food as needed or as recommended by your physician.
Stacking Suggestion: MST's Cal-Mag Citrate w/D3 can be taken with MVP-365™.  Do not take before bed at the same time as ZMK™ as this will inhibit the effects of the ZMK™ product. Cal-Mag w/D3 should be taken during the day with meals and ZMK™ should be taken before bed.
Warning: Consult your physician prior to use if you are pregnant, nursing, wish to become pregnant or suffer from any disease including, but not limited to heart or renal disease. Ask your doctor if you're taking any medications that are affected by calcium or magnesium supplementation.  Do not use if you are allergic to any ingredient in this product.
*These statements have not been evaluated by the Food and Drug Administration. This product is not intended to diagnose, treat, prevent or cure any disease.
Product FAQ
Supplement Facts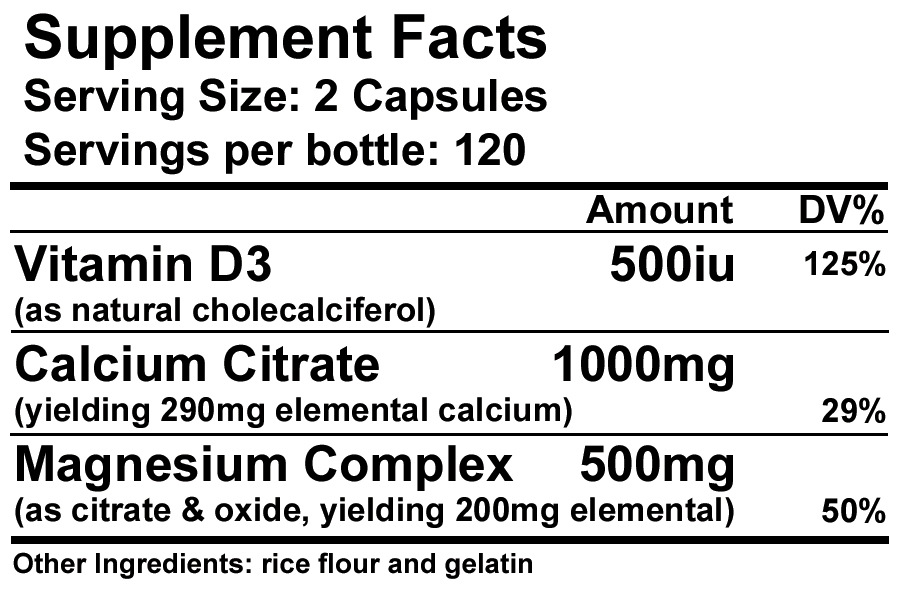 You might also like these...
Related Products