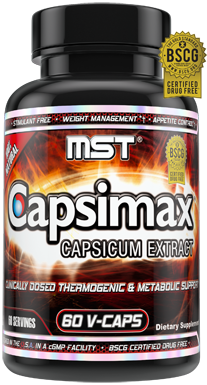 Product Details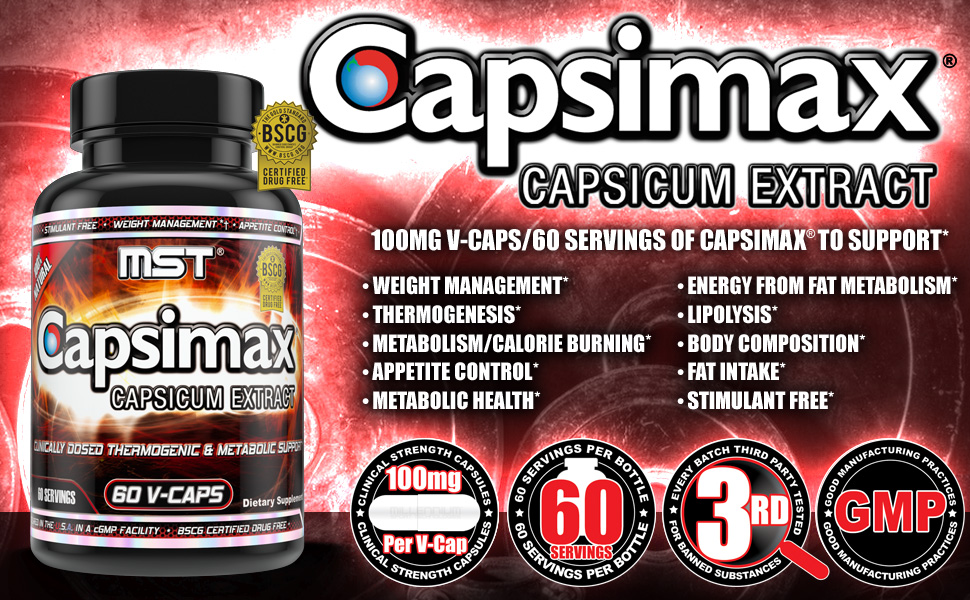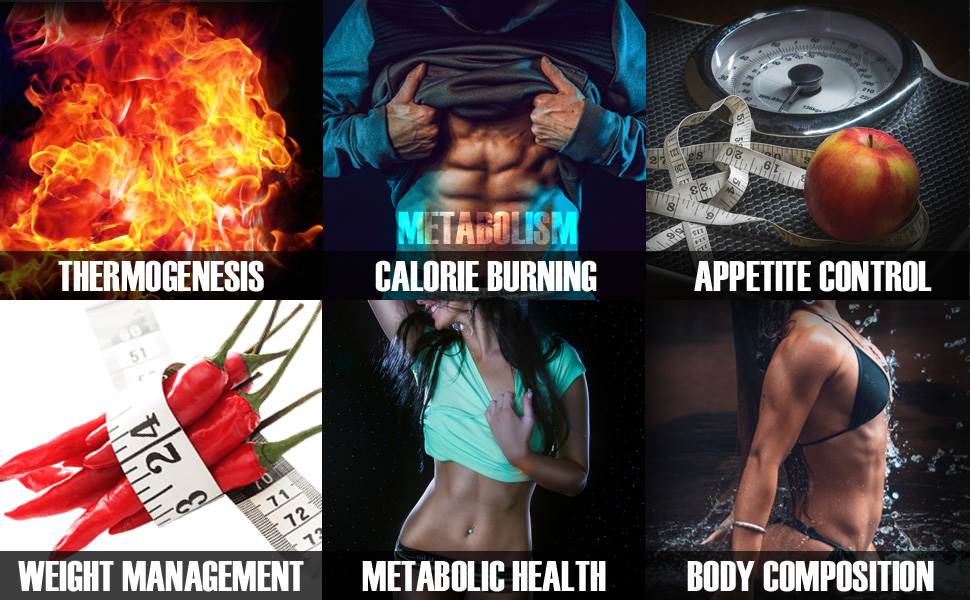 Capsimax® is a unique, stimulant free, thermogenic compound to aid appetite control, while supporting weight management and metabolic health.*  Capsimax is smart-coated utilizing "OmniBead Beadlet Technology" to retain the heat benefits of the capsaicin without the oral or gastric burning.  
Performance That Plays By The Rules®! MST® Capsimax® is third party tested for banned substances and Certified Drug Free by the BSCG (Banned Substance Control Group)! Safe for all sanctioned sport and all professionals in a field where routinely drug tested.
Capsimax® has been shown in clinical studies to support:
• WEIGHT MANAGEMENT*†
• THERMOGENESIS*†
• LIPOLYSIS*†
• ENERGY FROM FAT METABOLISM*†
• METABOLISM/CALORIE BURNING*†
• METABOLIC HEALTH*†
• APPETITE CONTROL*†
• BODY COMPOSITION*†
• FAT INTAKE*†
MST® Capsimax® does not contain artificial colors, dyes,  preservatives, soy, wheat or caffeine! Gluten Free! BSCG Certified Drug Free, GMP, NSF, SQF.
Suggested Use: As an adult dietary supplement, take one (1) capsule up to twice daily with food. Assess your tolerance one capsule at a time. Best results when used for a minimum of eight to twelve (8-12) weeks in conjunction with a healthy diet and exercise regimen. This product is not a substitute for a healthy lifestyle.  Read the warning below prior to use.
Warning: Consult your physician or healthcare practitioner before taking, especially if you are pregnant or nursing, have or suspect peptic or gastric ulcers, intolerance to spicy food, high blood pressure, diabetes, heart disease, hyperthyroidism, renal disease or any other physical or psychiatric condition.  Do not exceed the recommended dose.  KEEP OUT OF REACH OF CHILDREN! 
*These statements have not been evaluated by the Food and Drug Administration. This product is not intended to diagnose, treat, prevent or cure any disease.
† Clinical information provided by Omniactive Health Technologies, Ltd.  https://omniactives.com/capsimax
Capsimax® is a registered trademark of OmniActive Health Technologies, Ltd.
Product FAQ
Supplement Facts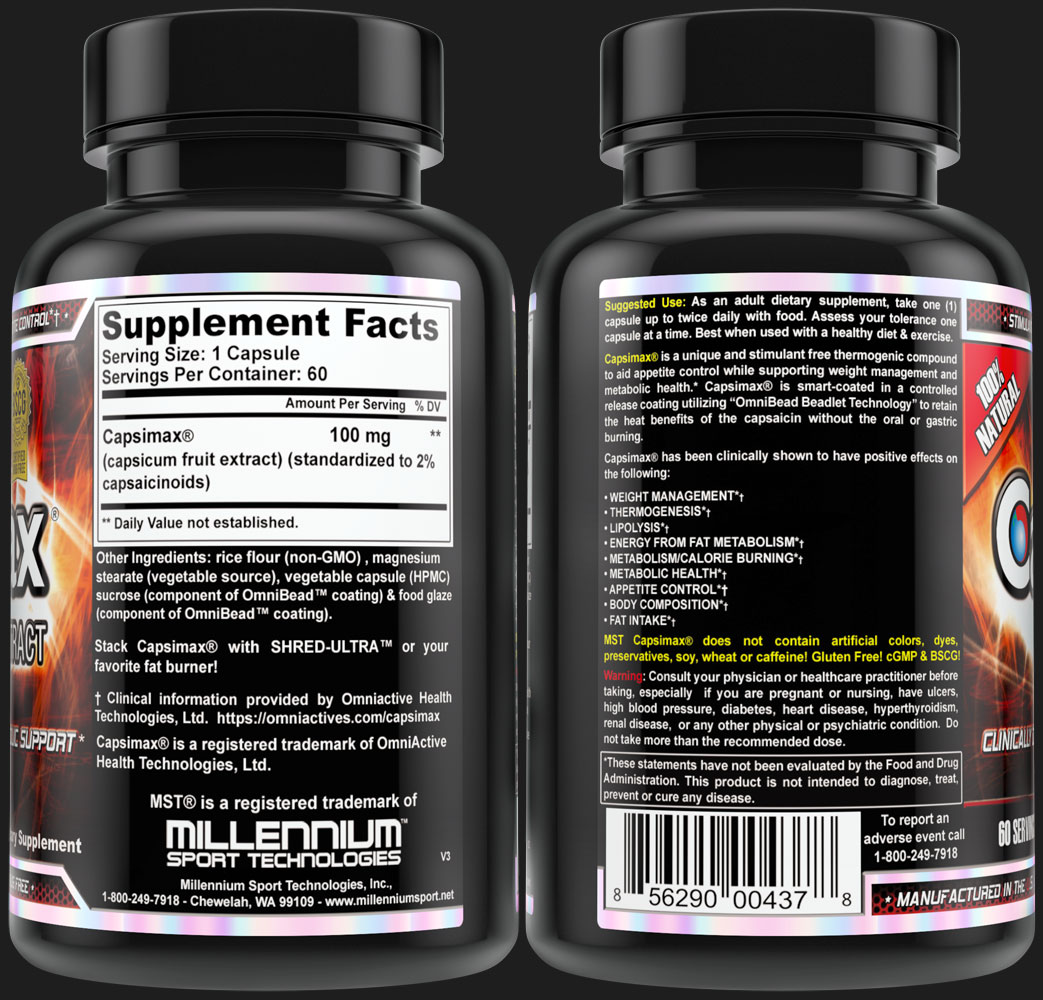 You might also like these...
Related Products