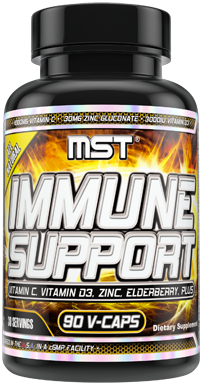 Product Details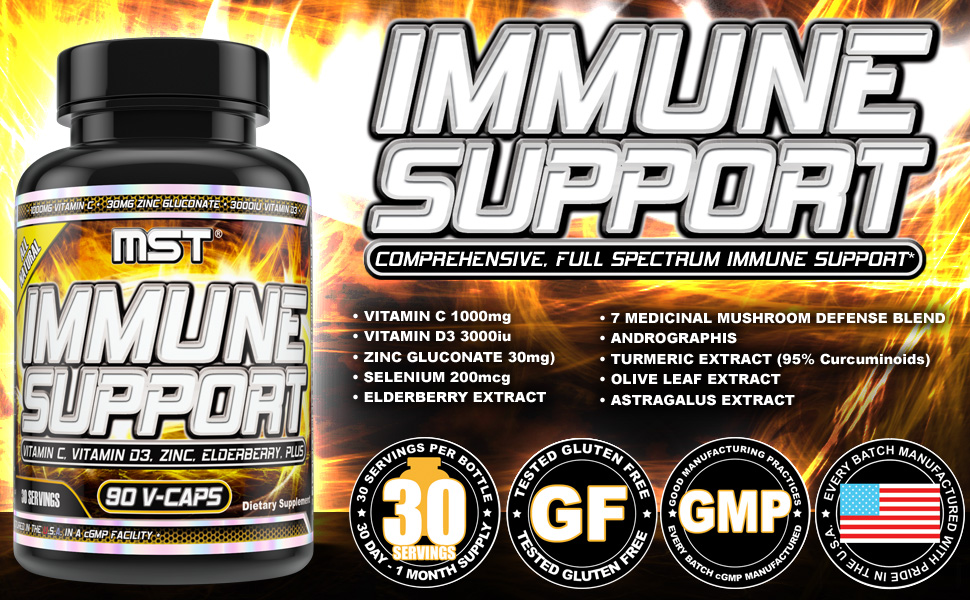 IMMUNE SUPPORT*  - BY MST®
We've formulated a product that goes far beyond the standard vitamin C and zinc combination and created a comprehensive, full spectrum immune support product that can be used year round.  We've combined the gold standard immune ingredients (Vitamin C 1000mg, Zinc Gluconate 30mg, Vitamin D3 3000iu, Selenium 200mcg) with Elderberry Extract, Olive Leaf Extract, Andrographis, Turmeric Extract, Astragalus and our 7 Medicinal Mushroom Defense Blend (Organic Maitake (Grifola frondosa), Turkey Tail (Coriolus versicolor), Organic Chaga (Inonotus obliquus), Organic Reishi (Ganoderma lucidum), Organic Shitake (Lentinus edoides), Cordyceps sinensis, Organic Agaricus blazei). Take it as daily maintenance dose or rev it up in the heart of winter when you're exposed to the harshest of the nasties all at once.    
Suggested Use: Maintenance Dose: As an adult dietary supplement, take one (1) to three (3) capsules daily with food, as needed or directed by your physician.  For Intensive Use: Take three (3) to four (4) capsules daily with food or as directed by your physician. 
PRODUCT FEATURES
VITAMIN C 1000mg (as Calcium Ascorbate)
VITAMIN D3 3000iu
ZINC 30mg (as Gluconate)
SELENIUM 200mcg
ELDERBERRY EXTRACT (Sambucus nigra)
ANDROGRAPHIS
TURMERIC EXTRACT (95% Curcuminoids)
7 MEDICINAL MUSHROOM DEFENSE BLEND
OLIVE LEAF EXTRACT & ASTRAGALUS EXTRACT
MST IMMUNE-SUPPORT is Gluten Free! Always cGMP!
Warning: Always consult your physician or healthcare practitioner prior to use, especially if you have any known medical condition or are pregnant or nursing.
*These statements have not been evaluated by the Food and Drug Administration. This product is not intended to diagnose, treat, prevent or cure any disease.
Product FAQ
Supplement Facts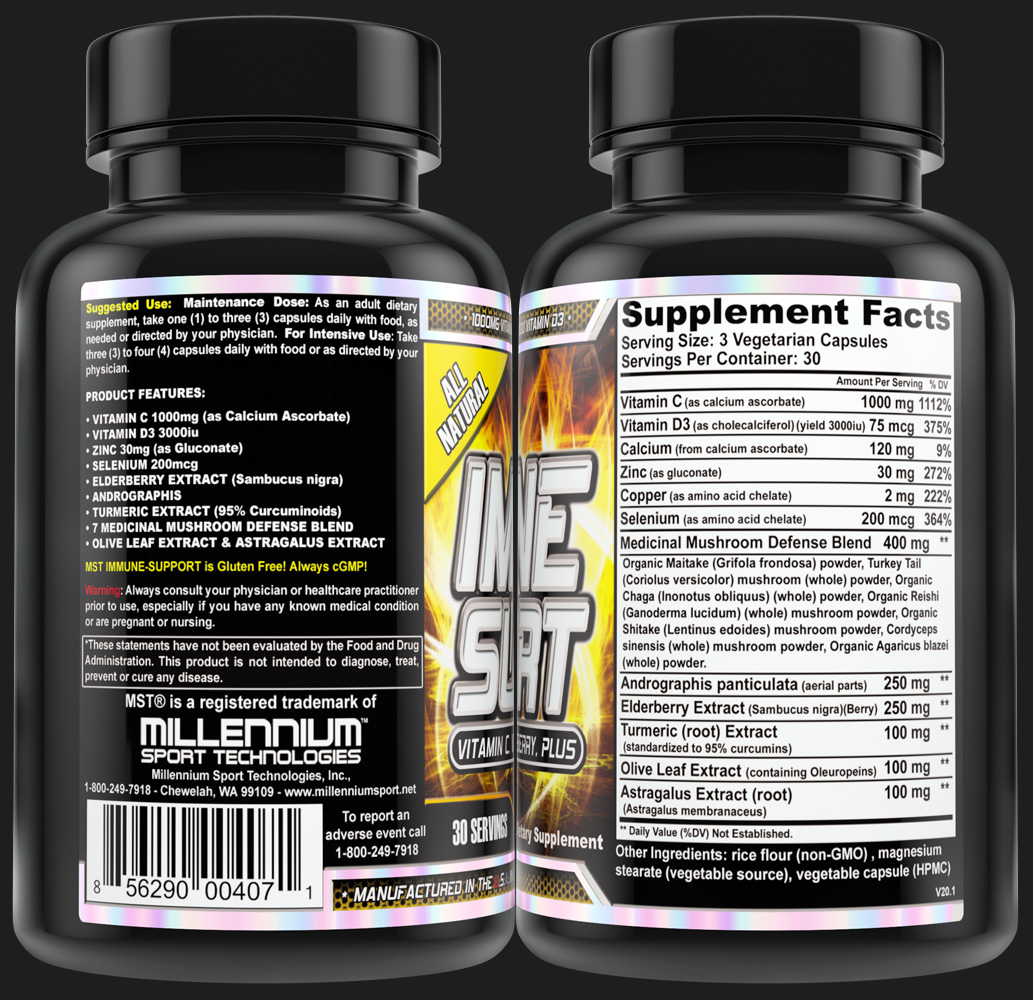 You might also like these...
Related Products