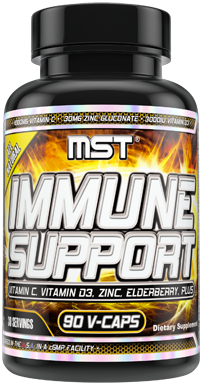 Product Details
Suggested Use: Maintentance Dose: As an adult dietary supplement, take one (1) to three (3) capsules daily with food, as needed or directed by your physician.  For Intensive Use: Take three (3) to four (4) capsules daily with food or as directed by your physician. 
PRODUCT FEATURES
VITAMIN C 1000mg (as Calcium Ascorbate)
VITAMIN D3 3000iu
ZINC 30mg (as Gluconate)
SELENIUM 200mcg
ELDERBERRY EXTRACT (Sambucus nigra)
ANDROGRAPHIS
TURMERIC EXTRACT (95% Curcuminoids)
7 MEDICINAL MUSHROOM DEFENSE BLEND
OLIVE LEAF EXTRACT & ASTRAGALUS EXTRACT
MST IMMUNE-SUPPORT is Gluten Free! Always cGMP!
Warning: Always consult your physician or healthcare practitioner prior to use, especially if you have any known medical condition or are pregnant or nursing.
*These statements have not been evaluated by the Food and Drug Administration. This product is not intended to diagnose, treat, prevent or cure any disease.
Product FAQ
Supplement Facts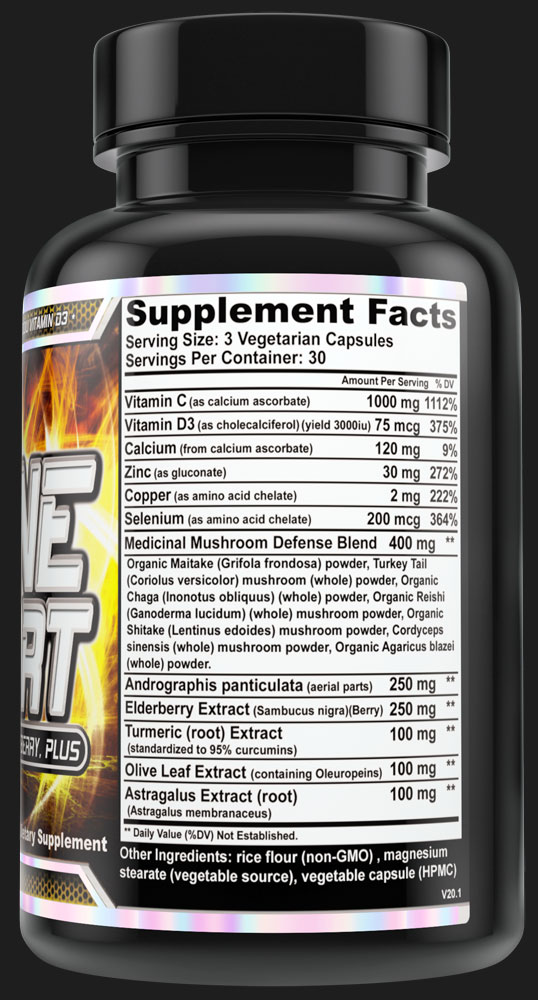 You might also like these...
Related Products