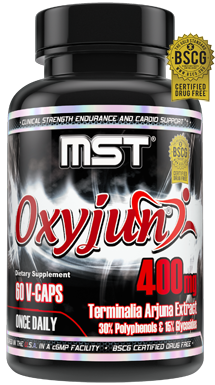 Product Details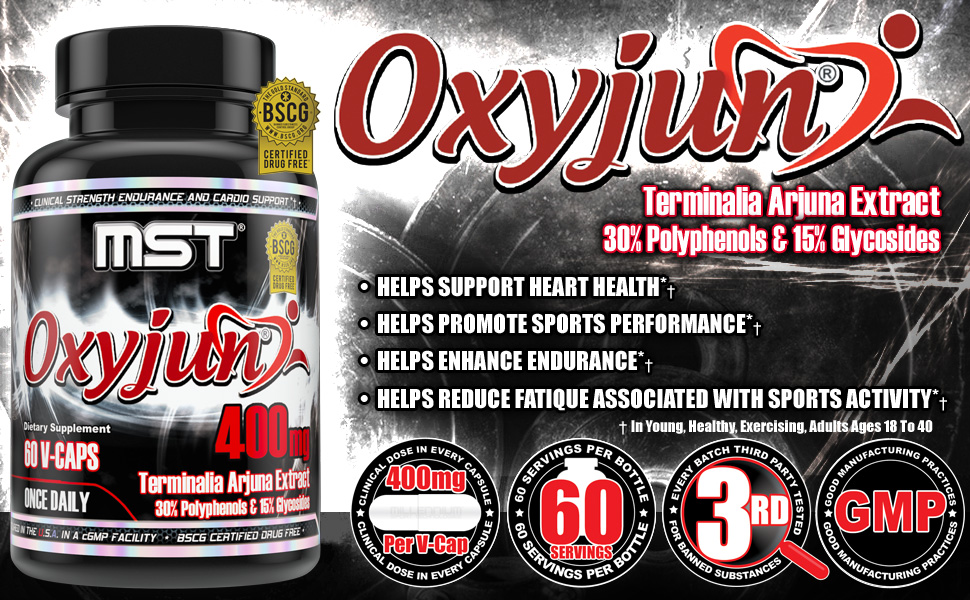 Oxyjun® | Terminalia Arjuna Extract
Helps Support Heart Health in young, healthy, exercising adults ages 18 to 40* ¹
Helps Promote Sports Performance in young, healthy, exercising adults ages 18 to 40* ¹
Helps Enhance Endurance in young, healthy, exercising adults ages 18 to 40* ¹
Helps Reduce Fatigue Associated with Sports Activity in young, healthy, exercising adults ages 18 to 40* ¹
BSCG Certified Drug Free
30% Polyphenols & 15% Glycosides

Arjunolic Acid Free
60 Vegetarian Capsules
Oxyjun® has been scientifically shown to help support heart health, endurance, sport performance & fatigue reduction associated with sports activity in young, healthy exercising adults ages 18 to 40.* ¹
Oxyjun® is a standardized aqueous extract of Terminalia arjuna, a botanical that has been used for centuries in Ayurvedic medicine to support heart health. Oxyjun® arjuna extract is supported by an RCT human clinical trial that has demonstrated its advanced benefits, which include its ability to help promote heart health and sports performance, including increased endurance, in young, healthy exercising adults. Research has shown that aqueous extracts of T. arjuna help increase myocardial contractility (i.e., the ability of the heart muscle to beat harder and more effectively); this can lead to a greater volume of blood flow through the heart.
Suggested Use: As an adult dietary supplement, take one (1) vegetarian capsule daily with water 60 to 120 minutes prior to your exercise session. For best results, use for a minimum of 8-12 weeks.
Stack Oxyjun® with our CRE-O2 or Cordygen-VO2 ULTRA!
All Natural, Gluten Free & Vegan Formula! BSCG Certified Drug Free!  
"OXYJUN® is a registered trademark of ENovate Biolife, LLC."
Girandola RN and Srivastava S. 2017. Effect of E-OJ-01 on cardiac conditioning in young exercising adults: A randomized controlled trial. Am J Ther 24(3):e298-e307.
*These statements have not been evaluated by the Food & Drug Administration. This product is not intended to diagnose, treat, prevent or cure any disease.
Warning: Do not take if you are pregnant or nursing! Do not use if you are allergic to any ingredient in this product. Consult your physician or healthcare provider prior to use, especially if you have any known or suspected medical condition(s) including, but not limited to high blood pressure (hypertension), diabetes, heart disease or renal disease. Do not take without your healthcare provider's consent if you are currently taking any prescription, (OTC) over the counter medication or other herbal supplements. Do not exceed the recommended dose. Do not use if the safety seal is broken. Keep out of reach of children. Store in a cool, dry place with lid tightly closed. 
Product FAQ
Supplement Facts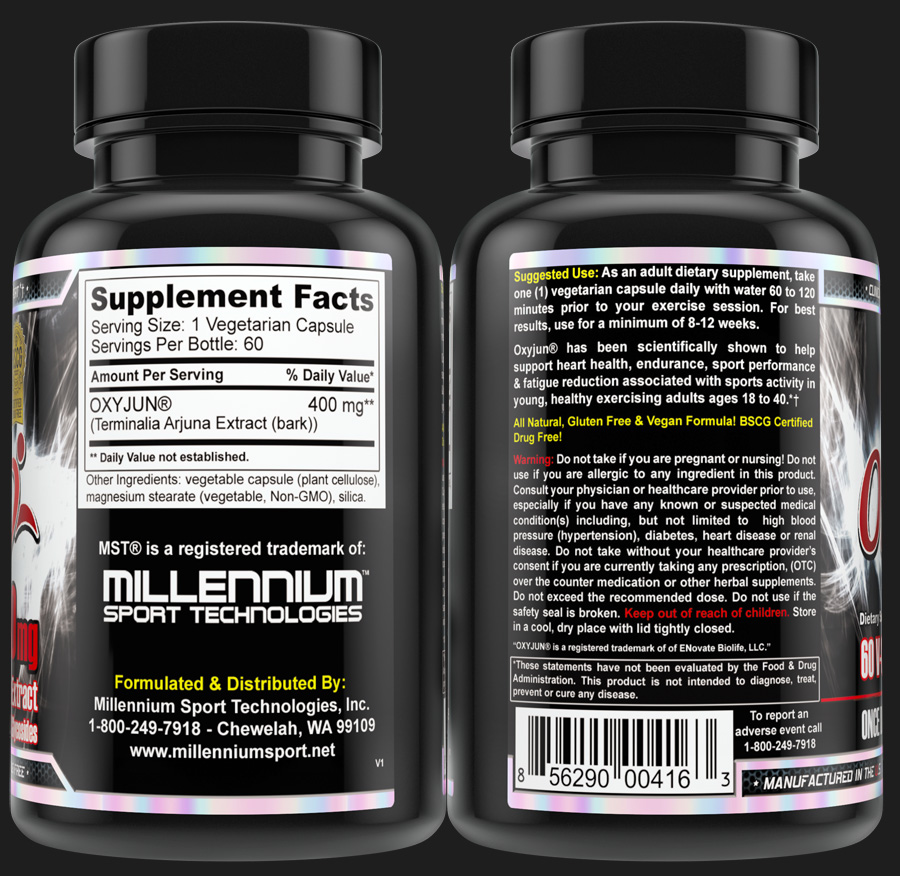 You might also like these...
Related Products