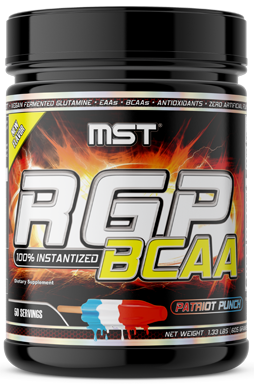 Product Details
R.P.G.-BCAA™ (Recover*, Protect*, Grow*) combines potent instantized BCAAs (optimal 2:1:1 ratio) and fermented, plant based Glutamine with EAAs (essential amino acids), Electrolytes and whole food based antioxidants to support all aspects of athletic recovery.*  Our BCAAs are 100% fermented, plant sourced and are NOT made from human hair or duck feathers like the vast majority on the market.  R.G.P-BCAA™ mixes instantly and tastes great!
BCAAs (Branch Chain Amino Acids)
Plant Based Fermented L-Glutamine
EAAs (Essential Amino Acids)
Electrolytes to support hydration
Antioxidants
Tastes Like Your Favorite Red, White & Blue Popsicle!
Suggested Use: For best results mix 1-2 servings of R.G.P.-BCAA™ with the desired amount of water (8 to 24 ounces) to your preferred taste, post workout. On non-training days take 1-2 servings of RGP-BCAA™ spaced throughout the day, as desired.  R.P.G.™ may be shaken or stirred.
R.G.P.-BCAA™ may be easily stacked with all of our products, including ATHLETE'S-RECOVERY™, RagNOrok-ELITE™ and ZMK™.
*These statements have not been evaluated by the Food and Drug Administration.  This product is not intended to diagnose, treat, cure or prevent any disease.
Product FAQ
Supplement Facts
patriot punch Flavor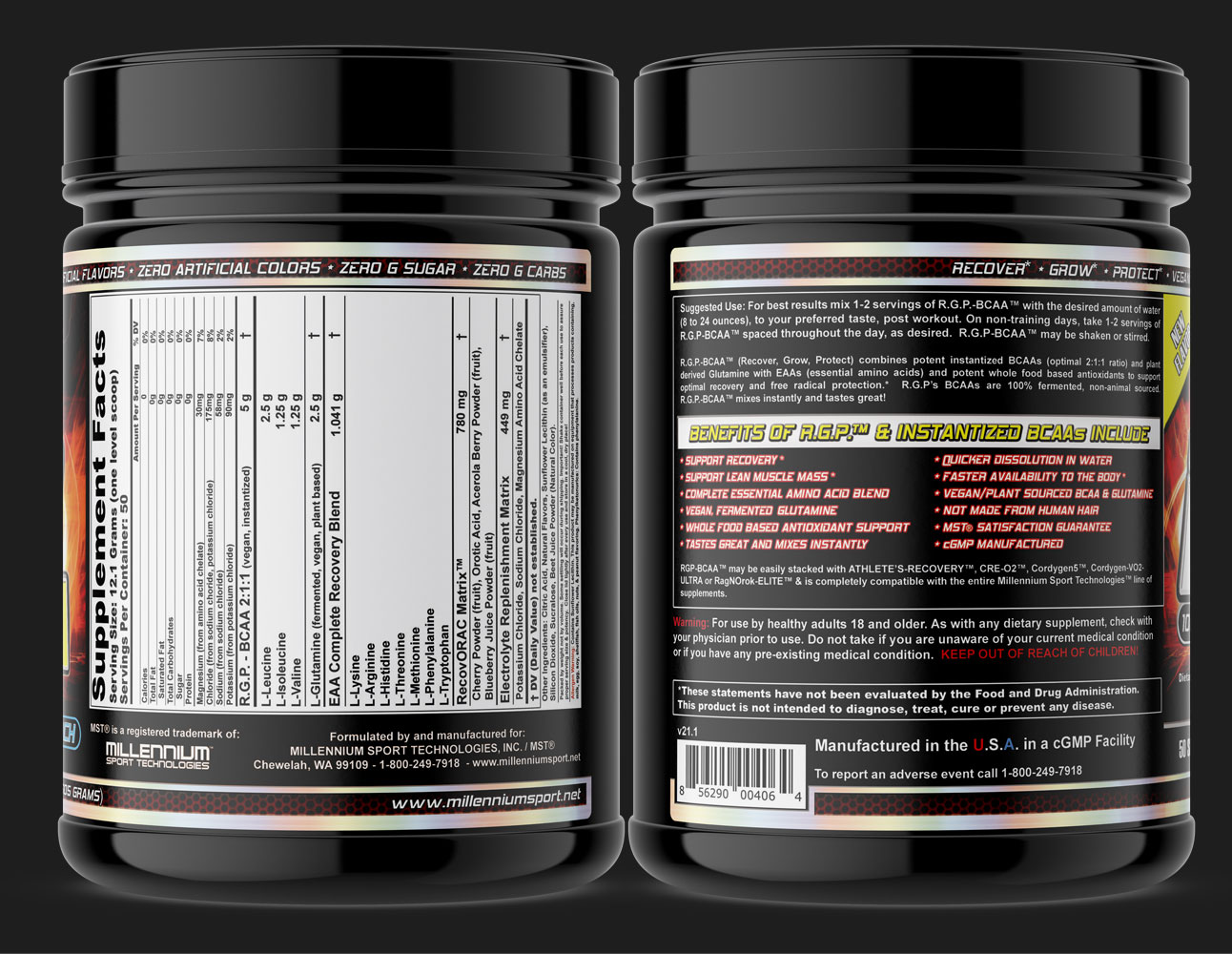 You might also like these...
Related Products